Info provided by Michael Kelly  – FRACP (emeritus) and Webmaster
Summary of updates below:
A July 2022 – Mask use
B May 2022 – Antivirals (availability expanded July 11 2022)
C April 2022  -Vaccine latest
A July 2022 Update (26 July)
Which masks  are best at reducing Covid spread, how and when to use them,  and is it OK to reuse them?
July saw arrival in Victoria of the new BA.5 Omicron Covid variant , for which vaccines are less effective in preventing  transmission and with which the risk of severe disease is increased ~2-3 fold  over earlier Omicron strains.
On his return from leave this week Victorian Chief Medical Officer Professor Brett Sutton's first statement was to  urge people to meet in outdoor settings, or ensure doors and windows were left open when indoors.
For situations that do not enable meeting in fresh air, all health authorities now strongly recommend indoor mask use, especially whenever social distancing cannot be maintained, in order to reduce infection rates during the developing large outbreak from July through early  September.  This is even more important for people in our age group than for younger people.
Since mask use was last strongly recommended, scientific evidence attesting to the greater effectiveness of medical grade masks over cloth masks has increased, their availability has increased dramatically through almost all chemists, and more experience with using them has been gained.  This update summarises relevant new information, largely derived from information based on an excellent article published on the ABC news website, a full copy of which is accessible by clicking on the link below:
Which masks are best?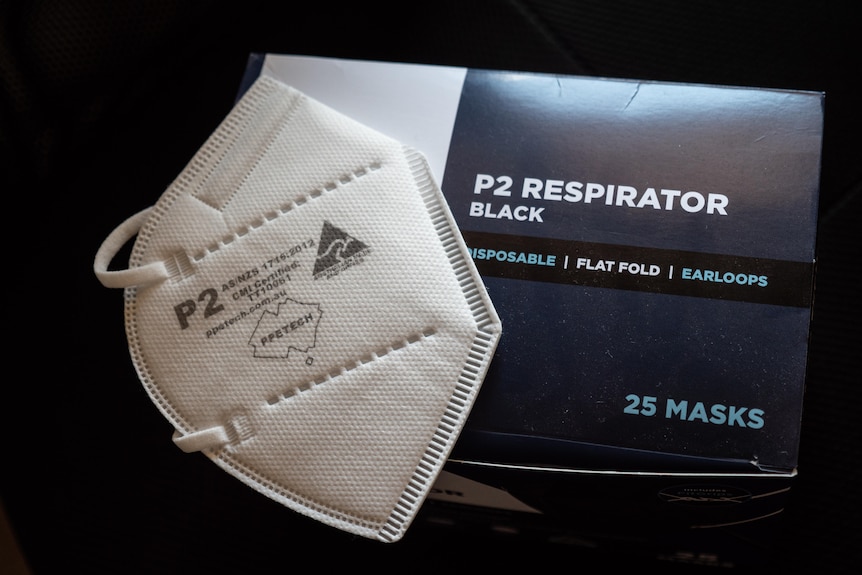 N95 or P2 masks are the gold standard.  (~85% reduction in covid Spread, ~$2 ea, Multiuse)
Surgical masks. (~70% reduction in covid Spread, ~$0.40 ea, single use)
Cloth masks — those homemade ones we saw a lot of earlier in the pandemic — are at the bottom of the hierarchy now.  (~50% reduction in covid spread),  These were most effective during periods of mandatory mask wearing, when we had the additional protection of knowing everybody around us was also wearing one.
How do I wear a mask?
Make sure your nose and mouth are covered.
The mask should form a tight seal around your face so there are no gaps.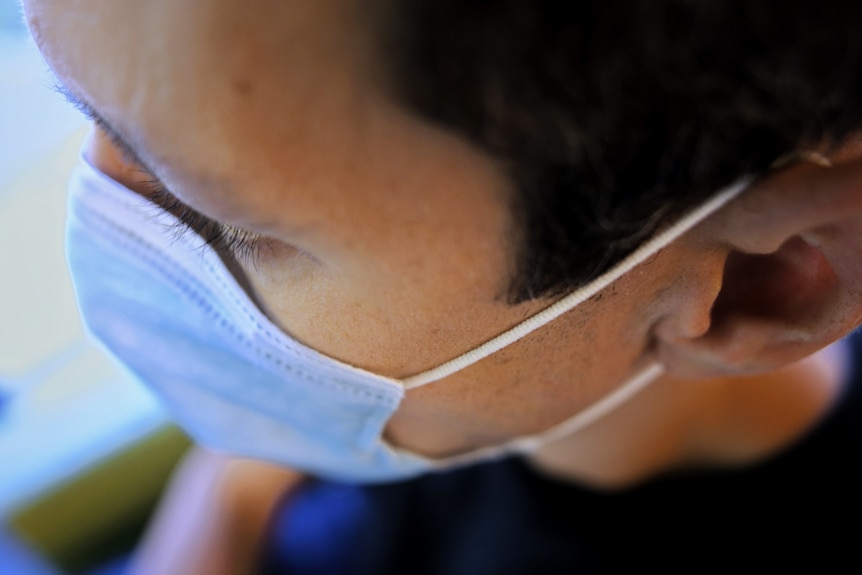 Can I reuse my mask?
Yep.
Cloth masks can go in the wash, Professor Cruickshank says.
She also says you can reuse masks designed to be disposable, especially the N95 or P2 ones — but you'll need to have a few on hand.
"When you take it off, put it inside a paper bag and leave it there for three days," Professor Cruickshank says.
"Have three, four or five masks and rotate them every day."
Putting them in a paper bag allows the masks to dry out and after three days, any germs will likely have died.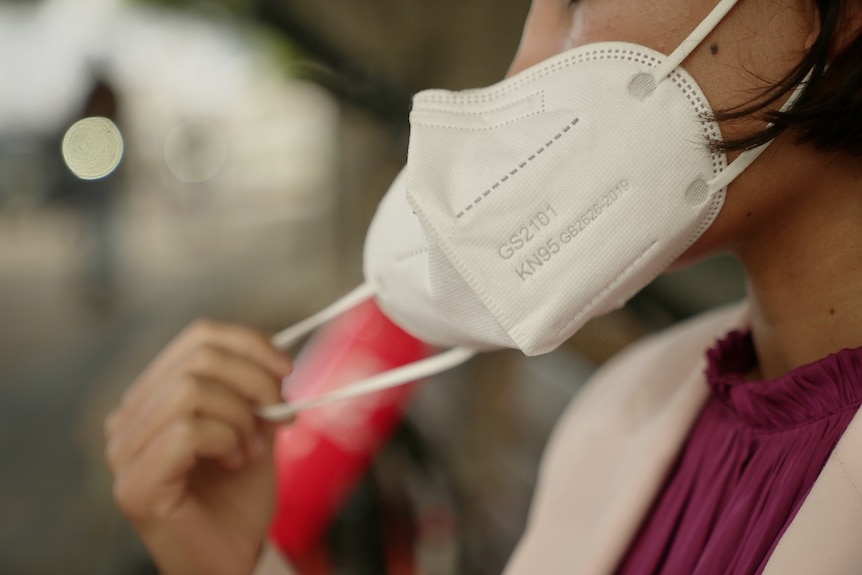 Professor Cruickshank says that, as long as the mask is still clean, dry and the elastics are still tight enough to give you a good seal on your face, you can reuse a mask "five times or probably even more".
"Be sensible about it," she says.
But try to only handle your mask by touching the elastic bands, because the rest of it could have some nasty germs.
"Think of it like a dirty tissue," Professor Cruickshank says.
"Try not to touch that part and wash your hands afterwards."
B May 2022 Update (revised 21 July)
Effective anticovid medications for seniors
As  of  11 July , all general practitioners are now able to issue heavily subsidised PBS prescriptions  for one of two effective anti Covid medications for  every person over 70 years of age who has a positive Covid Rapid Antigen Test  (RAT) or PCR test.  This  is highly recommended with even the mildest symptoms.  If we happen to be currently asymptomatic, but are a close contact of somebody who has recently tested positive for Covid ( eg spouse or a  restaurant dining partner, especially indoors) we are still eligible to be tested for Covid and receive antivirals if a test is positive.
These two medications are Paxlovid (made by Pfizer) ,  and Lagevrio (=Molnupiravir) (made by Merck) each taken twice daily for 5 days.  While the full price  (to the PBS scheme) of both of these prescriptions is over $1100 the cost for us as patients is capped at ~$40.00 without and ~$10 with a concession card.
The reason that these prescriptions have been made preferentially available for our age  group  is that, even  with full vaccination, our risk of progressing to severe illness in week 2 after developing even very mild initial symptoms remains much higher than for younger  people.  These  two medications are proven to reduce  the chance of progressing to severe illness by70%-90% for Paxlovid   and by 40-50% for Lagevrio .  In order to provide full benefit they need to commence early, preferably within 3 days and always within the five days after symptoms commence.  They do not work at all  if commenced beyond 5 days or once people are so sick that they need to be in hospital.
This development means that from now on  if we think that we may have Covid, either because of symptoms or close exposure without symtoms to a confirmed case of Covid we should:
a) do a Covid RAT test  ASAP
b) if the RAT is negative , then organize a more sensitive Covid PCR test  ASAP .  As most public covid testing centres  (including Austin Repat) have recently closed, PCR tests can most readily be obtained without referral from local  "walk in" private pathology centres .
eg  (click either link for details)
or
If either Covid test is positive  then  we should without delay contact our own GP for a telemedicine consultation, in order to discuss whether we qualify for an electronic Paxlovid or Lagevrio  prescription delivered by smartphone or email.
Paxlovid may need to be combined with  5 days of suspension of or dose reduction of some common medications,  on advice from our Dr. or pharmacist.   In ~10% of people the somewhat less effective Lagevrio  may be preferable, especially in people who have kidney or liver failure, or are taking certain other medications that  conflict with Paxlovid and cannot safely be skipped for a few days.  This choice should be discussed with our own GP and/ or pharmacist This may best be performed at a routine visit in advance of actually catching Covid.  In some countries, eg NZ and the US,  pharmacists are also able to prescribe Paxlovid, in order to minimise treatment delays.
C April 2022 update
Vaccination "Winter Jab (#4) for over 65 yos
All Victorians over 65yo are encouraged to receive a fourth "Winter Booster" any time from 4 months after we received our 3rd dose.  This  has been recommended because in our age group the substantial protection against severe illness that is provided by vaccines does not last as long as in younger people.
Either Pfizer or Moderna Covid vaccines may be chosen by all of us.  They are both very similar in effectiveness (high) and side effects (low)
Flu vaccination with the latest quadrivalent vaccine is also recommended before winter.
Most sites prefer that  flu and Covid boosters either are given on the same day (opposite arms) or at least one or two weeks apart.  It is worth checking the local policy in advance.